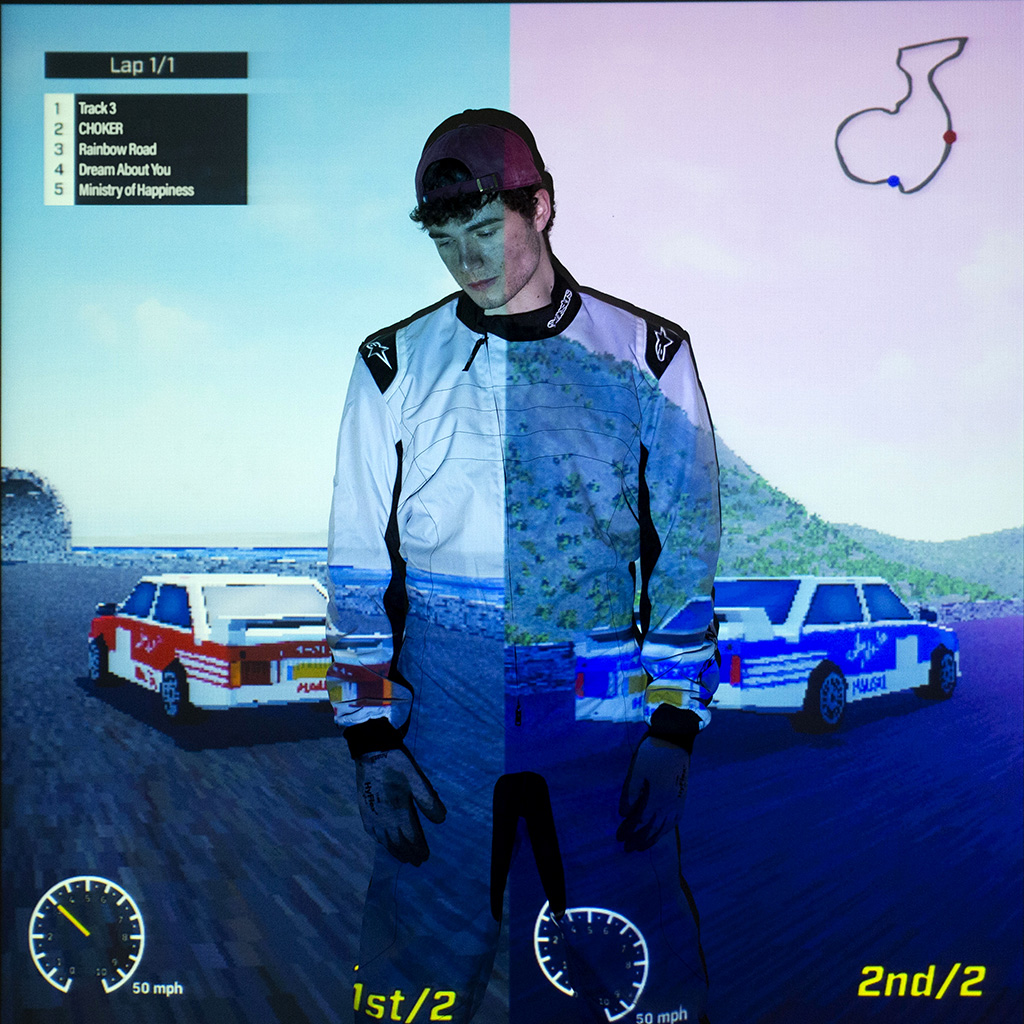 The Splitscreen EP was three years in the making, a DIY labour of love in home studios, collaborative recording sessions and late nights. It takes Arthur Valentine's confessional songwriting and layers it with bright, playful production that flips the tracks inside-out. The name Splitscreen came from the songs' themes of duality and nostalgia, and when Arthur pitched the album cover to Neil O'Sullivan–Greene, the idea of making a game around it came up as a natural extension of the idea.
The game aims for a casual "Sunday driving" feeling, just you, your car and the bright, arcade-style idyll of Choker Bay, and lets you cruise along listening to his latest single Track 3; but in future the game to be a part of our gig visuals, even letting audience members race during the show. This demo disc is the start of a whole new experiment for the project. A product of lockdown and finding new ways to explore and express the music when music videos and live shows are difficult to explore, channelling the experiences of time spent with friends in times gone by, the Demo Disc is an example of just how much Arthur Valentine can offer.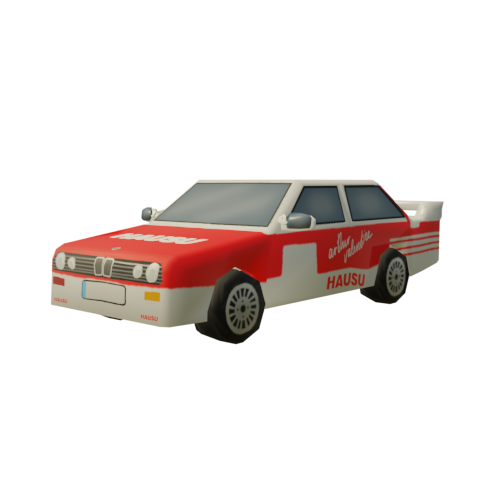 The game quickly became something everyone took part in making - through testing and feedback in most cases, and with Jack even going as far as using the melodies of the EP to create a twenty-track original soundtrack for the game, which we DID NOT EVEN ASK HIM TO DO.
Track 3, the final single from the project, and the default track in-game (unless you have a cheat code) has an infectious beat-switch at the back end of the track that sees a guitar riff seize space over a dark, trap-influenced palette.
For years I felt like I was living these two contrasting lives: one half of my time was spent writing and recording music, the other half was spent completing a law degree I never really wanted. I was spending an awful lot of time on the road - I would write lyrics on the bus or play demos driving in my car and just sing different melodies over the beats. These themes of duality and transience started to rear their heads in the music. When it came to recording and producing the tracks, Drew, Jack and I wanted to make production and songwriting choices that mirrored these themes - beat switches, changes in time signatures, contrasting elements running alongside each other throughout the tracks.

From here that I came up with the "Splitscreen" concept - using the image of a multiplayer, split-screen racing game to represent these contrasts. I approached Neil O'Sullivan Greene after seeing the 3D environments he was building for Matt's Ghostking Is Dead artwork. I explained to him what I had in mind for the art direction, and we ended up actually creating a playable racing game to accompany the EP.

Track 3 is about the beginning of a relationship and all the nerves, uncertainty and fake confidence that comes along with it - it's there in the hook's back and forth lyrics. That period where you're both trying to figure out what the other's mindset is, whether or not they intend on playing for keeps.

I wrote most of it on the 4 bus route home while living in Dublin, singing the lyrics and melody into my phone while disturbed commuters gave me funny looks. I ended up moving back to Cork a few weeks later, moving into the gaff with Jack and Drew just before pandemic hit. The rest of the song was written and recorded in the first few weeks of lockdown - along with the rest of the EP.

— Arthur Valentine